---
Eryka Galindo at the online Panel "Hunger, Food Inequalities and Agroecological Systems"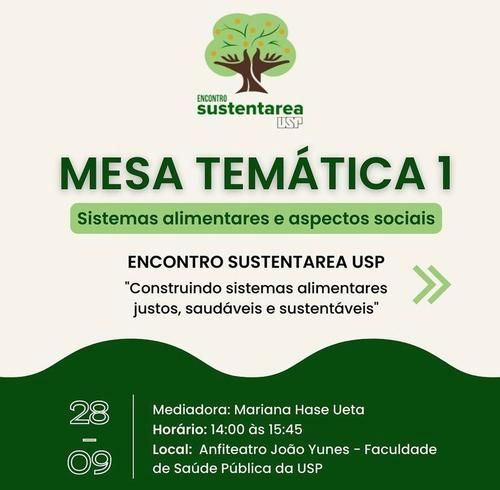 On September 28, 2022, at 2 pm (Brazil time), researcher Eryka Galindo will represent the research group Food for Justice in the online thematic panel about Social Sustainability – Hunger, Food Inequalities and Agroecological Systems.
The debate is part of the "Sustentarea Conference: Building Fair, Healthy and Sustainable Food Systems – 2022", which will take place between September 27th and 29th at the Faculty of Public Health of the University of São Paulo – USP (Brazil), in celebration of the 10th anniversary of the USP Extension Center Sustentarea.
You can register to participate here.
Time & Location
Sep 28, 2022
online