---
Marco Teixeira at the Postdoc Academy for Transformational Leadership in Stockholm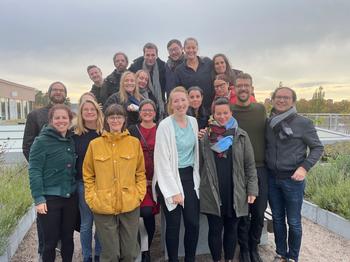 Marco Antonio Teixeira participated in the 3rd Seminar of the 4th Postdoc Academy for Transformational Leadership cohort. The Stockholm Resilience Centre at Stockholm University hosted the event from 11 to 13 October 2022.
The session highlighted two concepts that have their roots in complex systems theory: resilience thinking and the social-ecological system (SES) perspective. The importance of addressing interactions between humans and nature and how major changes in these relationships are essential if we are to undertake the transformations required to achieve sustainable development were specifically highlighted as key themes that needed to be articulated.
The Robert Bosch Stiftung has created the Postdoc Academy for Transformational Leadership as a joint effort with four academic institutions: Humboldt-Universität zu Berlin (IRI THESys), the Institute for Sustainable Development and Learning at Leuphana University of Lüneburg, the Stockholm Resilience Centre, and the Dutch Research Institute for Transitions (DRIFT) in Rotterdam. It offers postdocs an intense, high-end training program that includes four seminars over two years, expanding their research competencies and increasing their qualifications for transdisciplinary leadership.